Fortuna is an international publishing rights agency based in Tokyo, Japan.
We are the only agency in Japan who represents publishing brands DK and DC Entertainment.
We also represent leading Japanese and international publishing houses as well as authors.
Our mission is to be a reliable and efficient partner that fosters successful, fruitful and long-lasting publishing businesses between Japan and the rest of the world.
Company Profile
Company Name

FORTUNA Co., Ltd.

Address

3F Ishida Bldg., 6-1-19 Honkomagome Bunkyo-ku, Tokyo, 113-0021 Japan

President

Maiko Enomoto

Foundation

February 2015

Access

Nearest station: 5-minute walk from Sengoku, Toei Mita Line
Service
As a literary bridge between Japan and the rest of the world, we provide four main services.
1. Handling of Japanese translation rights on behalf of overseas licensors
We represent foreign licensors all over the world (including the United States, United Kingdom, Europe and Asia), handling Japanese translation rights.
We are the only agency in Japan who represents the following two publIshing brands.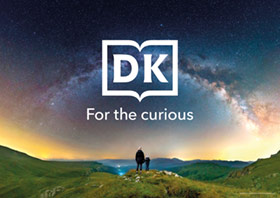 Established in London in 1974, DK is a world-class publisher of illustrated books and is part of the world's largest publishing group, Penguin Random House.
DK publishes an array of books for all ages, and is internationally renowned for its beautiful photography and illustrations, as well as innovative content.
DK's books are published in more than 120 countries and 63 languages, with offices in the UK, India, Spain, Germany United States, China and Australia.
As their exclusive agency in Japan, Fortuna's work with DK does not stop at representing translation rights. Our work extends to marketing activities as well as liaison between DK and importers of their English-language editions.
In the recent years, we have also been able to actively help Japanese publishers in promoting sales through some of our marketing activities with DK, such as arranging book fairs at book shops throughout Japan, as well as online campaigns.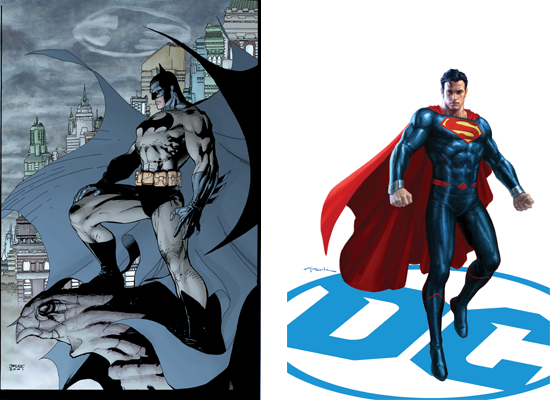 TM&© DC Comics All Rights Reserved.
DC Entertainment is the home of iconic characters like Superman, Batman, Green Lantern, Wonder Woman and Flash and is part of the WarnerMedia family.
DC Entertainment's characters and stories feature in various forms of media created in collaboration with divisions of Warner Bros., from films and TV shows to consumer products, home entertainment and games.
As one of the largest English-language comic book publishers, DC Entertainment publishes several thousand comics, graphic novels and magazines every year.
Fortuna handles the translation rights of their comics, as well as publishing rights for manga featuring their characters.

2. Handling of foreign translation rights on behalf of Japanese licensors
We handle foreign translation rights (including Asia, the United States, the United Kingdom, Europe and South America) on behalf of Japanese licensors.
3. Author Agent
We provide comprehensive services relating to secondary rights for authors in Japan.
4. Translation Rights Consultant
We also provide translation rights consulting services.
Japan-based Companies we work with
Kodansha Ltd., Shogakukan Inc., Tokyo Shoseki Co. Ltd., Kawade Shobo Shinsha., Ltd., Gakken Plus Co.,Ltd, Sogensha Inc., Shueisha Inc., Iwanami Shoten, Publishers, Shufunotomo Co., Ltd, Nitto Shoin Honsha Co.,Ltd, PHP Institute, Inc., SHINSEI Publishing Co..Ltd., SHIBATA SHOTEN Co., Ltd., Daiwashobo Co., Ltd, SEIBUNDO SHINKOSHA Publishing Co.,LTD, Nankodo Co., Ltd., Kagaku-Dojin Publishing Co., Inc., Midori Shobo Co. Ltd., Nikkei National Geographic Inc., X-Knowledge Co.,Ltd., TOYO SHORIN Co., Ltd., IDO-NO-NIPPON-SHA,Inc., Poplar Publishing Co., Ltd., Asunaro Shobo Publishing Co., Ltd, Iwasaki Publishing Co., Ltd., BL Publishing Co., Ltd. Sekai Bunka Publishing Inc., SEITOSHA Co.,Ltd, Shogakukan-Shueisha Productions Co.Ltd., FURYU Corporation, PIE International Inc., Takeshobo Co., Ltd., AKITA PUBLISHING CO.,LTD., The Walt Disney Company (Japan) Ltd., Warner Bros. Japan LLC, Nippon Shuppan Hanbai, Inc, Tohan Corporation, Miyoshi Co., Ltd, and Others
Overseas Companies we work with
DK, DC Entertainment and major publishers all over the world, including the UK, Europe and Asia
Contact Us